A FLOCK OF SIGNS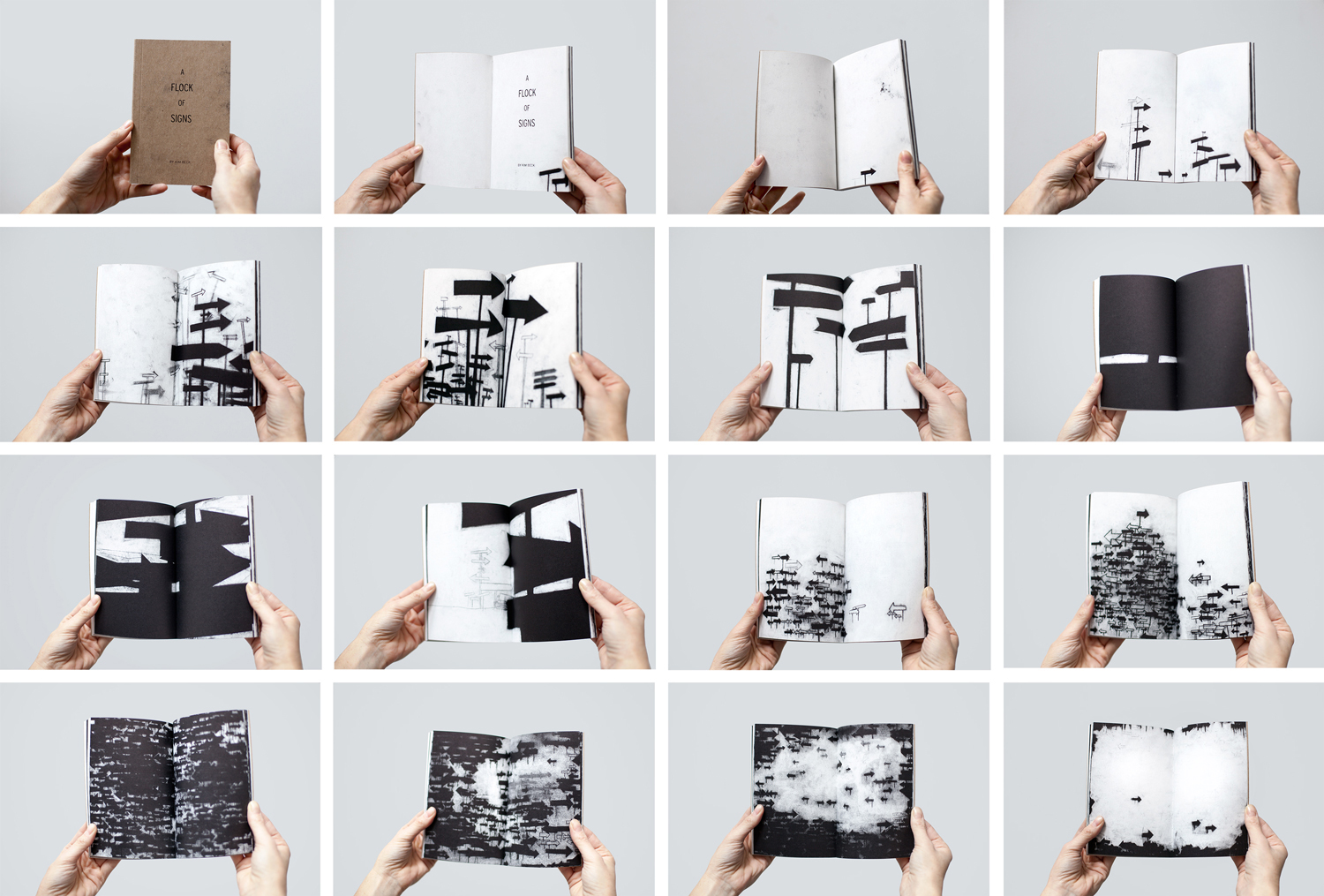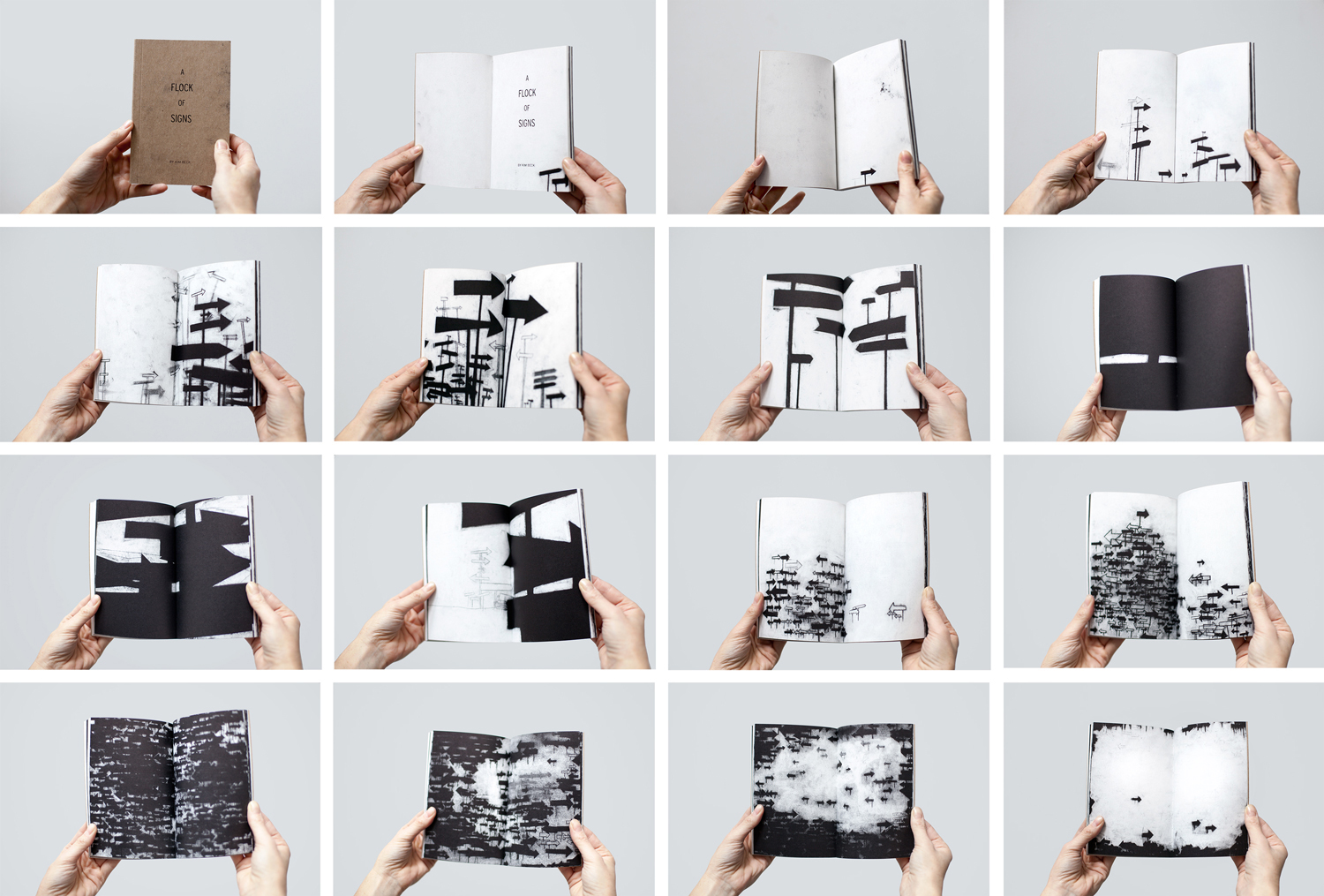 A FLOCK OF SIGNS
A Flock of Signs presents a series of charcoal-smudged drawings by Kim Beck that show a tangled mess of directional arrows pointing everywhere and nowhere at once. As the signs accumulate, clutter and disperse over the course of the book, they achieve both moments of communication and confusion, and create a landscape where place feels provisional and evolving.
This book can be signed and dedicated as requested.
A Flock of Signs was inspired by Beck's installation NOTICE: A FLOCK OF SIGNS commissioned by the Indianapolis Museum of Art for 100 Acres: The Virginia B. Fairbanks Art and Nature Park. On view through 2015, the work is a Dr. Seuss-like landscape comprised of witty and informative arrow signs installed throughout the park.